What is Flashstake?
ALL THE YIELD, NONE OF THE WAIT.
Flashstake allows you to lock up crypto and earn instant upfront yield from the future.
READ THE DOCS
TOKENS  x  TIME  =  YIELD
How does it work?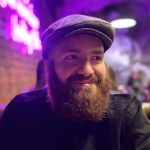 New, exciting, and actually innovative.
– ANTHONY SASSANO (THE DAILY GWEI)
NO LIQUIDATIONS
No matter the volatility in prices or interest rates, your deposits are secure. No liquidation risk.
EARLY WITHDRAW
Withdraw your principal at any time by paying back a portion of your upfront yield using fTokens.
REAL YIELD
Currently, the Flashstake protocol takes a small fee on all upfront yield generated. This yield is owned by FLASH token holders.
Real-World Use Cases
Flashstake is more than a single project. It is a protocol that unlocks endless potential real-world use cases.
What is FLASH?
When a user performs a Flashstake, a small fee is transferred to the Flash Treasury which is controlled by FLASH holders.
TOKENOMICS