What is Flashstake?
ALL THE YIELD, NONE OF THE WAIT.
Flashstake allows you to lock up crypto and earn instant upfront yield from the future.
Total Stakes: Not Available
TVL: $1.18M
Circulating MCap: $14M
READ THE DOCS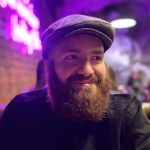 New, exciting, and actually innovative.
– ANTHONY SASSANO (THE DAILY GWEI)
TOKENS  x  TIME  =  YIELD
How does it work?
NO LIQUIDATIONS
Flashstake is not a lending/borrowing protocol. There is a zero chance of getting liquidated on your stake and there is nothing to pay back.
100% CONTROL
Keep 100% control of your crypto at all times. If you want to unstake early, simply return your yield and redeem your original stake.
YIELD BOOSTS
To incentivize early adopters, initial users will receive a FLASH token yield boost when performing a Flashstake.
REAL YIELD
Currently, the Flashstake protocol takes a 10-20% fee on all instant upfront yield generated. This yield is owned by FLASH token holders.
Flashstake vs. Uniswap
We believe Flashstake is the most innovative protocol to come out of DeFi since Uniswap. Here are five reasons why.
READ THE ARTICLE
What is FLASH?
When a user performs a Flashstake, a small fee is transferred to the Flash Treasury which is controlled by FLASH holders.
GET FLASH